Okay, so the good folks at Pajiba have released a
Gift Guide
, which is obviously awesome. Anyways, since it's December, it's time for me to go completely apeshit insane over Christmas, and you know what that means...Wishlists!
iPhone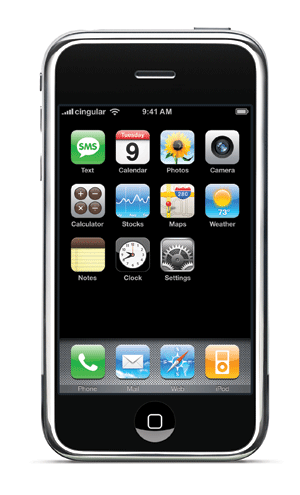 I know, they're everywhere. But I don't care, I want one sooooo badly! Honestly, during my breaks, sometimes I'll go down to the Apple Store and just poke the iPhones for half an hour. Hours of entertainment.
Diamonds! Glorious Diamonds!
I know there's a good chance this is physically impossible, but I want a diamond the size of my fist. And I want my name carved in it with a laser. Just for shits and giggles, really.
Soy Joy
You know, it's weird, I never tried Soy Joy, but I have this strange, sudden urge for it. I never tried the stuff, and the idea of Soy candy makes me gag, but I still have this strange, unexplainable desire to eat small wheelbarrow of that shit, and I have no idea why...
Pushing Daisies Back On The Air
Oh, please please please! The world needs more of the Piemaker and Chuck and Emmerson and Olive and Digby! Oh please oh please oh please!
Tickets To The Premiere of Coraline
Oh my GOD you have no friggin' idea how badly I need to see this movie. The Trailer is beautiful. What can I say, I'm a sucker for stop motion animation.
Whiskey Baby Ninja Star T-Shirt (Small)
I have no idea what the fuck a Whiskey Baby Ninja Star is, but who cares? This shirt is five kinds of kickass, and I want it.
So there's my wishlist. So, as a monday mini-div, what are you guys asking for?