Okay, so it's come to my attention that some of the Pajibans didn't really think I meant it when I said that some of the content was pretty much not safe for work. Well, if you're reading this, take it from me, THIS IS REALLY NOT SAFE FOR WORK. Unless your work involves porn, in which case, pull up a chair and rest your feet, 'cause this shit is probably right up your alley here.
Last night was my second scene with Videoboys, as well my first time with a straight guy, JP Jackson. To be honest with you, it felt a bit like I was walking on eggshells. JP is roughly twice my size, and I had the strange feeling that if I were to pull some shit that didn't fly with him, he would break me. I mean he was a really nice guy, but then again, the guy was so jacked he probably could have eaten me whole.
No, that wasn't a sexual euphemism.
(Courtesy of
Julien Cox
. Honestly, you need to check his shit out!)
Anyways, we did the photo shoot first, and it was at that point that I realized just how much my body sucks. The guy is built like a brick shithouse and looks like he just flew back from a week-long vacation to Brazil. I on the other hand look like I just came out of a fall-out shelter with a bad stomach flu. It was like putting a steak next to a wet noodle. If anybody has some cheap-o 'roids on them, that would be just tits.
After a short break for Ian and Bruce to set up the camera, we returned and did a quick interview. This was my first muscle guy, so I think we touched on that, and I might have even made a shout-out of sorts to Sarah (the name was withheld for privacy reasons, but still, who loves ya baby?). It was at that point that Bruce gave us the setting of the scene: JP brought me back to his hotel room to use as his sex toy, and now he was gonna use me any which way he saw fit. The scenario couldn't have been any better if Bruce said I was doing body shots of Jack Daniels off of him.*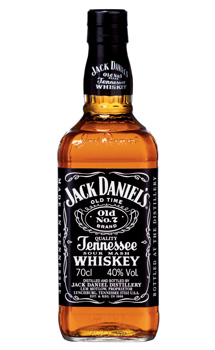 I have to say, the actual fucking was far easier this time around, which I attribute entirely to Jeremy. Honestly, at this point you can pretty much run a bullet train up there. That being said, guy was packing some serious heat. Honestly, I think I may need to give my tush a vacation or something.
Not only was the sex great, I think we managed to squeeze in a shit-ton of positions to boot. By my count, I think we hit about 4 1/2, the half being a strange cross between doggy-style and sideways bonin'. Honestly, for a straight guy he REALLY knows how to fuck. I think it one point, we stopped for a quick break and I just kinda lied on the bed in a sort of demi-coital bliss. I have no idea why, but I tend to get a little sleepy after someone fucks me. Some people take Nyquil, I take eight inches. Way better than any pill on the market, huh?
Anyways, after the scene, we signed paper work, and I played a little with Videoboys' offical dog, Buster. The poor little guy recently got shaved, so he's been a little testy. Honestly, one minute he's all sad and shivery, the next moment he's on you like you're made of Steak 'Ums. Something is wrong with all the dogs I meet these days. Between Kahlua's PMS and Buster's mood swings, I'm starting to wonder if the canine population of Montreal needs a hug and an extra dose of Lithium.
So, that's how the scene went. The scene should hopefully be up in a couple weeks or so. For now, here's St. Vincent with Actor Out Of Work.
*
Hmmm...actually, that's not a bad idea. Bruce, Ian, take note.