www.nataliedee.com
Yeah, I know, kinda shamelessly ripped this off from Pants, but hey, I think things are pretty fucking awesome to, ya know! So without further ado...
#1: Hot Showers
It could be first thing in the fucking morning when you're so tired you can't even roll your ass out of bed, or after a long day where you smell like ass and death, but a hot shower is an instant pick me up, no matter what.
#2: My Dog, Kahlua
Every morning, she jumps up on my bed and begins to lick me like I'm made of Snausages and Steak 'Ems. Gross? A little. But adorable. Very, very adorable.
#3: Jack Daniels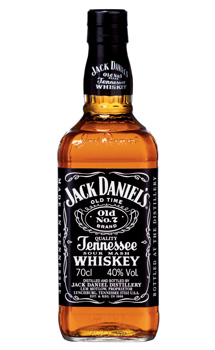 Jack Daniels + Coke = Happy Juice! A few of these and I get a little...let's just call it "Friendly".
#4: 30 Rock
Tina Fey just has that innate ability to turn awkward, klutzy happenings and twist them in a way that will literally make you piss yourself laughing.
#5: Penis
'Nuff said.
#6: Horror Movies
Hey, sometimes you just need to be scared shitless. Granted, most horror flicks are kinda totally shite, but when they're good, they are GOOOOOD.
#7: Feist
...By which I mean the singer. I love her. Love love love love her. She has a voice that will completely wreck your shit and her music is a motherfucking force of nature.
#8: The Daily Show
The last thing I watch before bed, Jon Stewart is like some sort of bullshit-seeking missile, and he will fucking destroy you if you start acting like a stupid dickface.
#9: Writing
I wouldn't be doing this (almost) every day if I didn't totally love writing. It's my therapy, and if other people like it too, all the better.
#10: Awesome Fucking Friends
Of course, I have my friends in real life, and my internet friends, all of whom have seen me through some super batshit insane times. I love all of you more than you'll eve know. Thank you all for making life so motherfucking awesome.